Elevate Your Employee Experience with New Technologies: Creative Techniques to Boost Engagement & Talent Retention
Your company is the best at what it does, because you have the resources you need and top talent in the field. But unlike many other assets, your people need the right work environment to thrive in and perform well.
How do you push for growth and improvement in employee engagement, though? NFTs, flexible or remote workspaces, and other innovative technologies present an opportunity for creative employers to upgrade their employee experience. Think of these rising trends like giving your staff new keyboards or office chairs. Not only does it show an investment in them and improve their workplace, but it gives your team a chance to enjoy something new that they might not have otherwise.
We can help you ignite high motivation levels in your work environment with NFTs and other digital innovations. Make employees feel productive and purposeful using this guide from Devsu.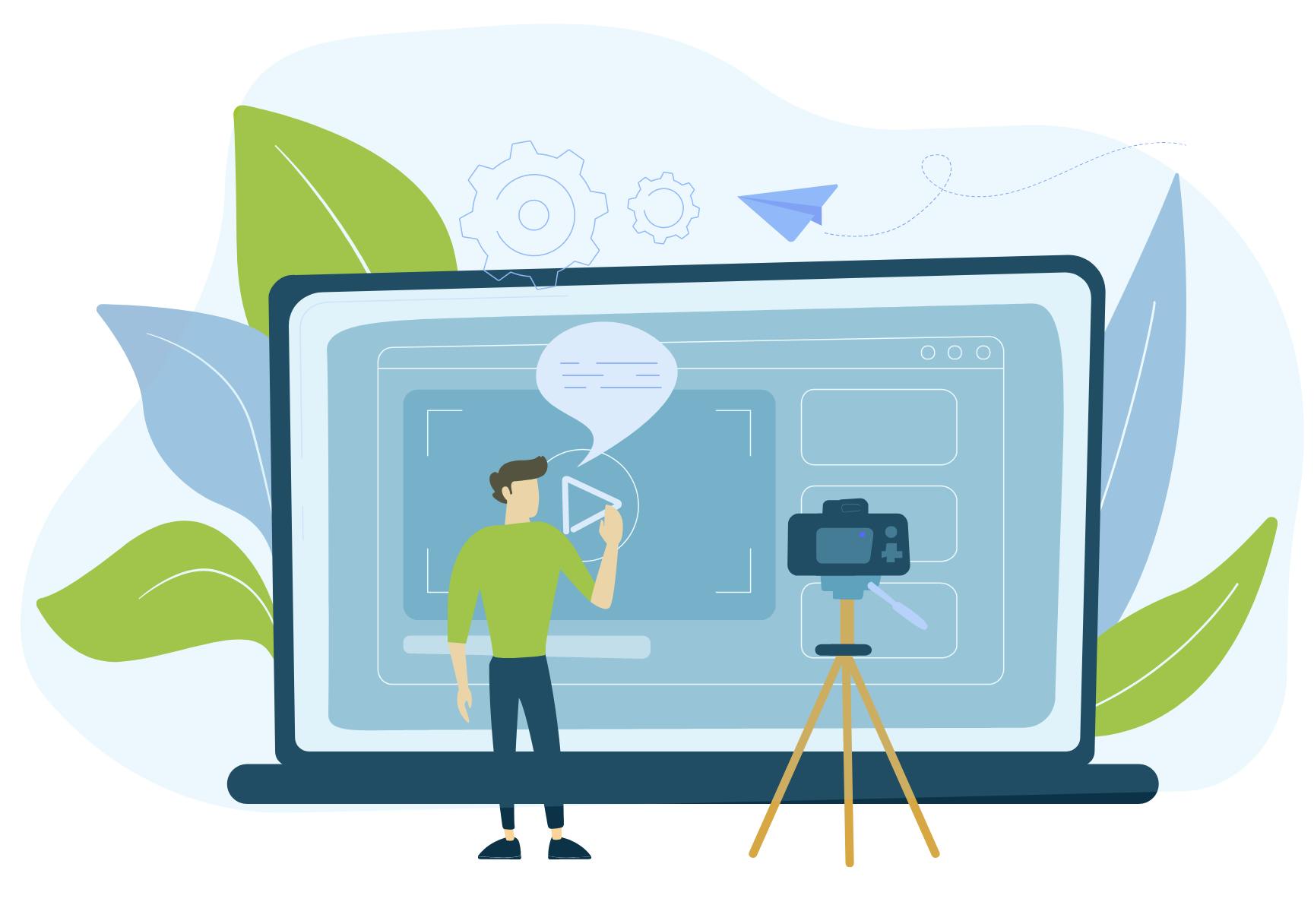 What Are NFTs?
Non-fungible tokens or (NFTs) are digital art that live on a blockchain as several different kinds of items. It could be GIFs, avatars or gaming skins, music, collectibles, and more. NFTs started as a way to create digital collections that would help artists by making it so they could add their signature or other credit to the metadata. It's quickly expanding past that medium.
Art theft is rampant online, with people cropping out signatures and watermarks in visual art as an example. Then, they sell the design in a marketplace and/or take credit for it. Because NFT technology makes ownership easy to track through blockchain technology, it was designed to resist misuse like that–presuming that the artists themselves released the NFT. Sadly, this hasn't always been the case.
Stories like that have impacted public opinion and may give your team ethical concerns over NFTs. You should be aware of these and address them before releasing your own NFTs for employees.
Pay your in-house graphic designer or outsource the design of your NFTs. This will show that you're playing by the rules and using NFTs as they're intended. No artists were harmed in the making of your NFT, and that tells employees you respect all creators.
Emphasize that this is an official company NFT, so there's no risk. Like anything else, there is fraud in the NFT marketplace. For employees that are curious about NFTs but don't know where to start, having a 100% secure first experience is a huge benefit.
Add a charity aspect. Blockchain philanthropy is relatively new, but it's been helping improve the image of NFTs by putting them to good use. How you choose to set up this charity drive is up to you, but it can go a long way to reassuring your staff.
Choose more eco-friendly blockchain technology. True, you can't quite trace greenhouse gas emissions to individual NFTs. But for the eco-conscious, it helps to know you're doing your best to reduce your carbon footprint.
Read: Top 5 Trending Technologies in 2022
What is Employee Retention?
A lot of people know the term employee turnover, but it doesn't seem like as many people know about its counterpart: employee retention. Essentially, this refers to how a company keeps current workers employed with them. A retention rate of 90% is considered good, but if your company's not there yet, there are steps you can take to reach that point.
The reason this matters so much to a business is that your workforce is the heart, backbone, and spirit of your company. They know your processes and see potential improvements on them through their experience and professional development. And if top talent moves on, some companies end up having to hire more than one person to replace them. Unfortunately, there are some businesses that don't see this as a problem until they're looking it in the face.
Once you've established an inviting company culture, it might seem like you've reached the finish line for awesome retention rates. But there are always going to be competitors who want to hire your talent out from under you.
To stay ahead of this, you've got to have a plan in place for employee retention strategies that covers all the bases–even the ones that workers don't mention.
How Devsu Used NFTs to Inspire Employee Motivation
Every year, Devsu has a Retro that lets our team flex their incredible projects from the past year. For 2022, we surprised our world-class employees with one-of-a-kind NFT Devsu Backgrounds. Our in-house designers created these NFTs in a week, and the launch strategy was completed in just two days.
We had an easy five-step process that let them order their Devsu Background with a MetaMask account (or any decentralized blockchain addresses). By sending them $1.00 USD value to their MetaMask crypto wallet, we paid them in advance for the NFT. Who doesn't love free custom art to make their remote presentations and meetings more professional? Not many, as it turns out. We had impressive results, 89% of our total employees placed NFT orders for our 2021 Retro.
The custom backgrounds encouraged a sense of community in our company culture, and they also gave our employees their choice of a branded background for any internal or external meetings. With a limited supply of these NFT Devsu Backgrounds, the workers who acted first made sure they got the design that made their remote workspace perfect for them. All for no expense on their part and letting them experience cryptocurrency and NFTs in a simple, controlled setting.
This quick, low-effort tool sparks employee engagement and motivation for a fresh, new year. Up and coming ideas like this are a must for inventive industries looking to go above and beyond to retain employees.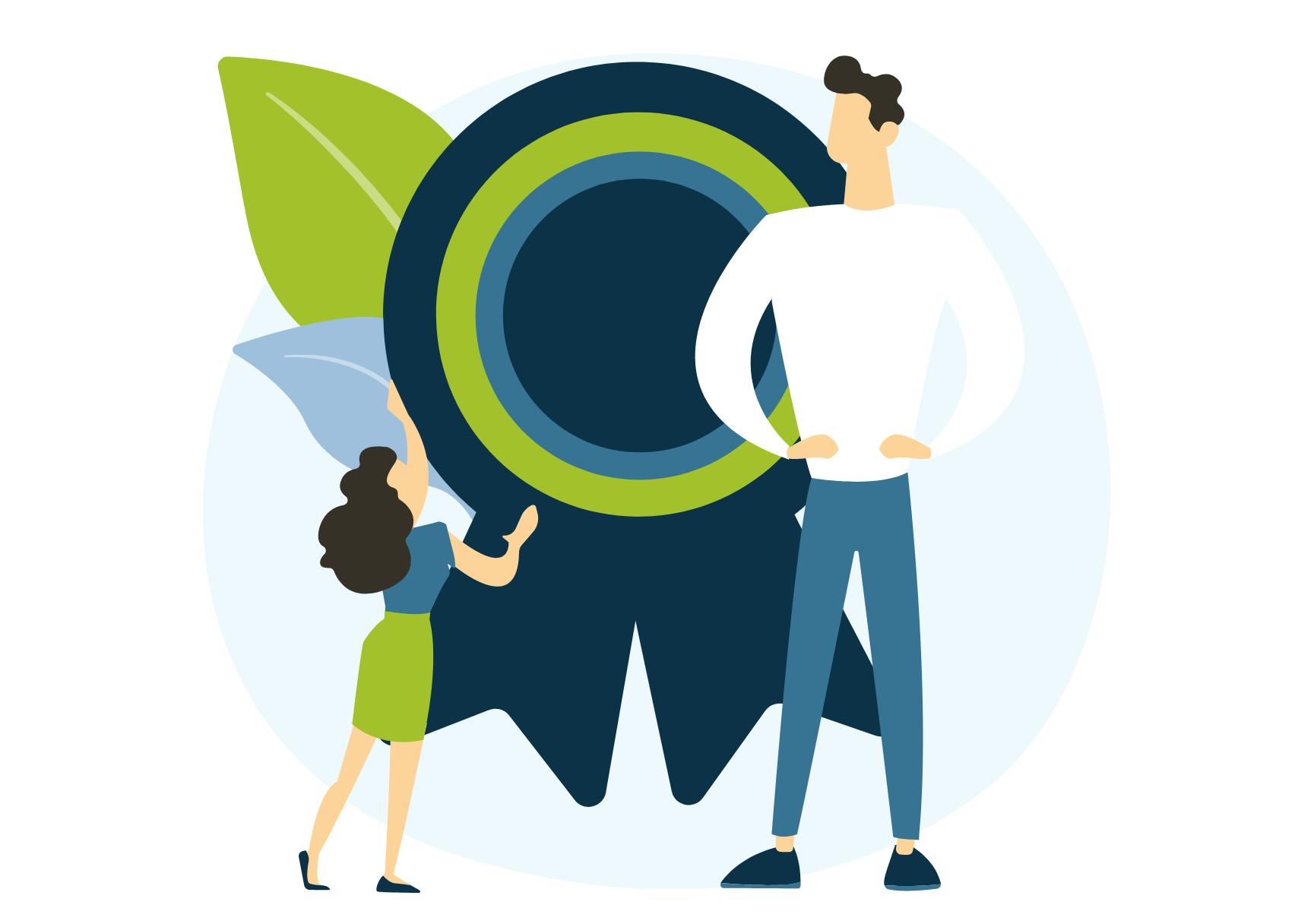 Retaining Top Talent with Innovative Technologies
The most common reasons for voluntary employee turnover are well-known to the industry: better pay, more benefits, career growth opportunities, improved work-life balance, and a flexible company culture. Employee retention strategies that look beyond the expected for what your workforce wants and needs will include emerging tech trends. That foresight makes your company more attractive to new and existing talent.
For a long-term plan on retaining employees, you should think about other digital options outside of NFTs to make your own talent retention success story.
Remote work:
Some people like to work in an office, but it's not as popular now that people have seen the flexibility and productivity of a WFH structure. Workers can rent a desk in a local workspace or create their own home office, while still having the option to work in a park or a coffee shop.
Professional development:
Retain employees by investing in them. It sounds simple, right? But it's easy to lose focus of this in your day-to-day operations and not show your staff that they're a valued resource. Offer reimbursement for education that furthers their career, and HR can foster in-house mentorships.
Job satisfaction:
Mastering Employee Motivation
There you have it! You may not hear employees mention these ideas in exit interviews, but that's exactly why they're so easily overlooked by even the most creative companies.
Don't wait until your best talent is walking out to make a strategy for retention rates. If custom software development or project outsourcing is part of your plan, or even if you need to fill a sudden talent gap quickly, reach out to Devsu to see how we can help empower your team.