Employee Retention Strategies for Revenue Growth
The past couple of years have been a rollercoaster for human resources and talent management. First was The Great Resignation, where workers quit their jobs in 2021 as a mass exodus. Next was The Great Retention in 2022, when those same employees who left their jobs found the dream career they wanted long-term. And in April of this year, we experienced The Great Reshuffle.
After so many Americans quit their jobs, some didn't find their dream career–but it took months for them to confirm that was the case. Of course, there are a lot of reasons why employees feel the need to move on. It could be that the job description didn't accurately describe the work, differences about company culture, demanding and inconsistent work schedules, or other concerns from personnel.
Let the rising resignation rates across the globe inform your employee retention strategies to get the best results–for you and your bottom line!
Read: Hack The Great Resignation: Tips on Retaining High-Quality Talent
Generating Revenue by Retaining Employees
Revenue growth from long-term personnel takes a little more work to recognize. Firstly, after employees finish the onboarding process, they have a better understanding of their work environment and what your customers need. This means your staff will deliver a better customer experience that brings people back. Returning customers means consistent revenue.
On top of that, your workforce will get more efficient because they're more familiar with the company. These experienced employees can even come up with suggestions to improve your process! Whether it's adding quality assurance measures, streamlining your time to market, or other upgrades, these improvements will translate to more revenue in the long run.
Best Strategies to Retain Employees
Start with the reasons workers quit their jobs–then address them in advance to keep team members in your workforce. We'll go over these preemptive solutions below, which can help your employees feel valued by your business.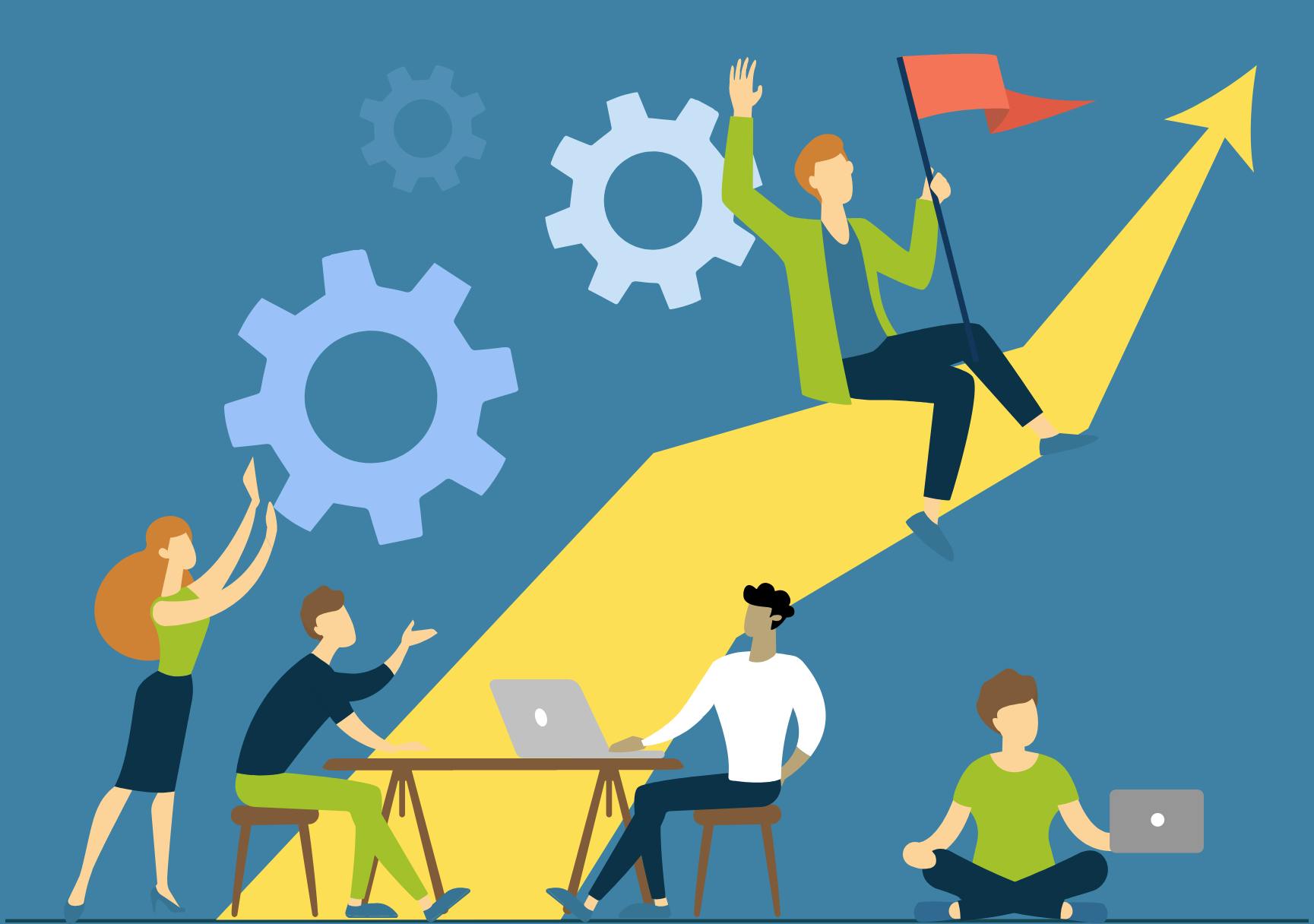 This takes care of demanding schedules by giving your employees the choice. In retail, this could be a mobile app that lets workers check assigned shifts and update their availability anytime. For office settings, you could set a range of starting hours–let's say 7 a.m. to 10 a.m.–and let employees decide when they come in. There are other structures as well, and you can piece together aspects of them to get what's best for your company. During peak seasons, you can also bolster your workforce with staff augmentation or outsourcing services.
Remote work is another way to address scheduling concerns. A Stanford study found that worker performance improved by 22% when they went remote, and an article from Forbes said that a fourth of all North American jobs are projected to be remote in 2022. That's also expected to increase in 2023. If you aren't among the businesses with WFH options, you could be hindering productivity and giving employees a reason to leave.
For the fields where remote work isn't an option, focus on consistent hours. Around 25% of the upcoming and established labor force–Gen X, Millennials, and Gen Z–said they had issues maintaining their mental health and struggled financially on account of unpredictable work hours (in research by Paychex and Executive Networks). Here's where staff outsourcing and augmentation services can come in handy again. If you've got more work than your personnel can handle, call in qualified reinforcements to help–and keep resignations off your desk.
When The Microsoft 2022 Work Trend Index discovered that leaders in the workplace were 23% more likely to say they were thriving than the actual team members, it shed a lot of light on this issue. If management isn't on the same page with the team, those employees could feel unheard and disrespected. Quitting isn't far behind. To prevent that, create clear lines of communication for your staff and train management in mentoring and leadership. You can't please everyone, of course, but you also can't solve problems you don't hear about.
Like any first impression, training your newly hired talent is crucial. This should set an expectation of what it's like to work for your business, while equipping workers to get the job done. This helps clear up any future misunderstandings about job description vs. duties that could cause them to resign. If you do need to change the responsibilities of someone's role, talk to them about it. Having that open communication we mentioned before will help keep them at your company even if they choose to take on a different role in it.
A Pew Research article shows that 63% of workers who left their job in 2021 did so because the pay was too low. When you consider that replacement costs can range from 90 to 200% of an annual salary, as noted earlier, yearly raises are much more affordable. If that pushes your worker's salary above what their job typically gets, it could be time to sit down with them and ask about a promotion or their career plans. Being honest in these conversations also encourages a more accepting company culture, so it's a win-win.
Professional Development Opportunities
In that same Pew Research article, having no room for advancement was tied with low wages: 63% said that a lack of growth opportunities was one of the reasons they left their jobs. Here are some strategies for encouraging professional development to retain talent:
Education bonuses: A 2021 report from the U.S. Bureau of Labor Statistics shows that workers with degrees are less likely to be unemployed, which creates a sense of stability in your employees' lives. Get started by reimbursing for relevant education and training, but be aware that younger generations may need more reassurance to grow. More research from Paychex and Executive Networks revealed that 28% of Gen Z and 24% of Millennials said they couldn't make the most of development and training benefits because of their work schedules.
Hiring from within: This not only saves you money on a more extensive onboarding process, but it solves the issue of having no growth opportunities at your company. The Forbes Next 1000 list, for example, showcases entrepreneurial businesses that could have more flexible advancement options within their workforce. It's not unheard of for an employee to change departments to reflect their career plan or even suggest the role they end up filling in workplaces like these.
How to Find Talent On-Demand
All of these employee retention strategies require time and resources. While they're worth it, you might not have that kind of time to work with when you already have projects in the pipeline. Well, we've got good news. You can take care of your to-do list and work toward your talent retention goals by outsourcing work or augmenting your staff.
As you train your leadership to promote a more inviting work environment and invest in your current personnel, you can still meet deadlines and keep customers happy with world-class staff that are right-fit to the job. Talk with our team today to go over your plans with us and find experienced IT team members in just 14 days.