Top 10 Tips for Creating a User-Centered Design
In today's digital world, the user experience holds paramount importance. Every day, whether we're scrolling through a mobile app, browsing a website, or even pushing buttons on our home appliances, we are interacting with a system designed for us, the users. Think about it. When you are trying to buy that trendy shirt from an app or ordering groceries online, you're navigating a pathway laid out and designed by a UI/UX specialist.
It's these very products and systems that form the backbone of many businesses today with the end goal of satisfying user needs. The significance of a seamless user experience simply can't be ignored. If a product confuses or frustrates the user, it's bound to fail, no matter how groundbreaking or innovative it might be. On the other hand, a product that places its users at the center of its design process is bound to be intuitive, easy to use, and most importantly, successful. About 70% of online businesses fail because of a bad user experience. Therefore, for any software solution to attain the required results, it must address the user needs and solve the problem through a clear customer journey. Over the years, companies like Google, Microsoft, Uber, and Apple, have incorporated User-centered design (UCD) into their strategy to build a relationship between their products and the consumers. For example, Uber applies user-centered design methods to learn whether new features meet consumer needs.
In this article, we will explore the definition of UCD and the top tips for creating a UCD that aligns with your consumer's needs.
What Is User-Centered Design (UCD)?
User-Centered design is the iterative design process of including the user at each phase of the design process. It is like having a conversation with your users during every step of the design process. Instead of assuming what users might like, designers actually involve them through research, testing, and continuous feedback. This hands-on approach ensures that every button, every feature, and every step in the user journey is crafted with real user needs in mind. By following this process, UI/UX specialists can zero in on what truly matters, ensuring a smoother, more intuitive interaction every time a user interacts with the product.
Why is User-Centered Design (UCD) Important?
In the past, users were focused on solutions that addressed their challenges, but with the increasing competition in the business landscape, many users are now focused on using interactive mobile apps that are user-friendly and prioritize their experience. Now, design is based on understanding users and how they interact with the interface. By focusing on the user's needs, behaviors, and feedback, products are tailored to provide intuitive interactions and genuine satisfaction. It's not just about making things look good, but ensuring they work effectively for those using them.
Ignoring UCD can lead to products that become frustrating or confusing for the end user. A user who continually faces issues while trying to navigate through a website or mobile app may eventually drop out without making a purchase. A product based on the principles of UCD is bound to attract more users and retain them in the long run.
These 10 tips will help you create good User-Centered Design (UCD):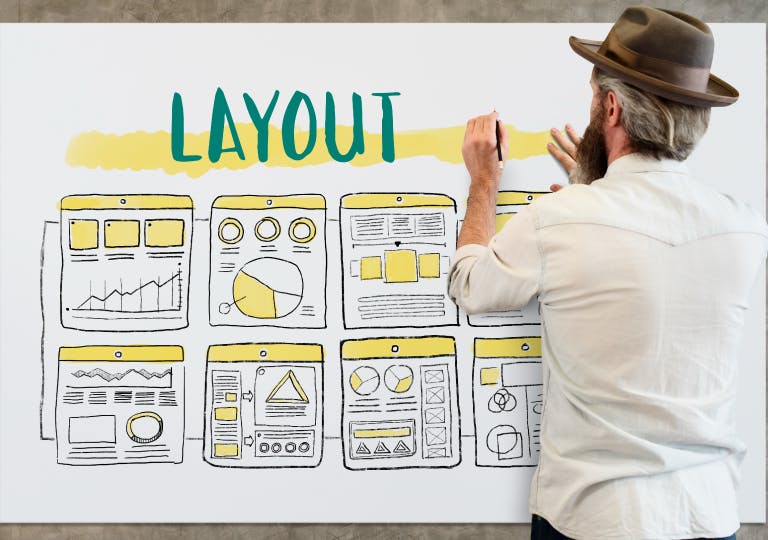 Understand Your User
The first step to building a successful product is understanding who your users are. A thorough user research on your target audience is essential. This involves understanding their preferences, needs, behaviors, motivations, and pain points. This data can be gained through methods like interviews, surveys, and observations. By acquiring this knowledge, you gain a clear understanding of how users will engage with your product. Using the data from your research, craft a detailed user profile or persona that addresses their unique needs and preferences.
Early Testing & Usability
Users should be involved in the design process early on. This will give the designers a holistic picture of what features or solutions should be prioritized and who the users are. Involvement can come in the form of constant user testing and feedback to ensure that the designs resonate with the customers. By initiating usability testing in the early design phases using wireframes or prototypes, designers can identify and address issues before advancing too far in the design process. UCD is an iterative design process, so after each testing phase, designs should be refined based on user feedback.
Ensure Consistency
Consistency is important for users to easily understand their customer journey. This means that every element on the interface, from buttons to typography, should offer a cohesive look and feel. The design language should remain consistent throughout the product, ensuring a fluid and familiar user experience.
Focus on Simplicity
Minimalist design can greatly enhance user interaction and usability. The focus should always be on the essentials that matter most to the user, avoiding unnecessary information. The language and instructions throughout the product should be simple and clear.
Design for Accessibility
When building a product, it's important to consider all your potential users, including those with disabilities. Features such as text-to-speech, color contrast ratios, and keyboard navigation can make your design universally accessible.
Easy Navigation
Users are drawn toward products that are straightforward to navigate. Whether shopping or performing an action, intuitive use is key. Elements like clear navigation cues, user onboarding, and intuitive scroll bars can greatly enhance product interactivity. A well-structured pathway on your website or app ensures users always know their next step. Additionally, always ensure users can easily access support, be it through FAQs, chat support, or user guides.
Adopt Mobile-first Design
Given that the average smartphone user accesses numerous apps daily, and many tasks are performed on the go, a mobile-responsive design is essential. The mobile experience should seamlessly guide the user through their journey. Incorporate a mobile-first approach to ensure your design is tailored for smaller screens first, and can then be expanded for larger displays.
Stay Updated with Trends
While staying updated with the latest design trends is essential, the user's needs should always take precedence. Not every trend will align with your target audience or the purpose of your design.
Focus on Load Times and Performance
The speed of your product matters. A sleek interface is pointless if it's slow to load. Prioritize the optimization of images, deploy efficient coding practices, and consider utilizing Content Delivery Networks (CDNs) to hasten load times. In this era where the attention span of people is short, swift-loading designs are synonymous with user-friendliness.
User-Centric Product Delivery
A designer's role doesn't conclude once the final product is rolled out. The UCD process spans the entirety of the user's journey. From purchasing and installation to updates and daily usage, every interaction should strengthen the brand's image and foster user loyalty and retention.
Conclusion
At its core, User-Centered Design is all about empathy and understanding. It's about designing not just for the sake of aesthetics or functionality, but for the people who will use your product daily. By prioritizing the user at every step of the design process, you not only enhance their experience but also increase the chances of your product's success in the market.
To build a quality product that will stand out among competitors, partner with our UI/UX designers for the best user experience and interaction. Contact us.