Hack The Great Resignation: Tips on Retaining High-Quality Talent
Have you noticed employees leaving more than in previous years? Is your workforce less engaged in the day-to-day operations of your business? You're not the only one.
The Great Resignation was in full swing starting in 2021, with over 10 million job openings and a falling hire rate in December, according to the U.S. Bureau of Labor Statistics. Retention rates have improved, since the quits rate dropped to under 3% in 2021. But these reports also show that the hiring problem is getting worse. Job opening rates held steady around 4-5% in 2019 and 2020, but they've nearly doubled to 7% in 2022. When these percentages run in the millions for American workers, even small changes have a big impact.
Companies are scrambling to fill open positions, or simply shortening business hours after employees leave their jobs. After trying to reach pre-pandemic staff numbers following record resignations, many hiring managers are wondering: why is it so hard to hire right now? 2021 presented many challenges that we're still facing in 2022, so it pays to get the full picture and know what your company needs to attract and keep the right people on the job.
What's Causing the Staffing Shortage?
It's an unfortunate and grim truth that labor shortages often follow widespread illness. As efforts to contain COVID-19 and its variants continue, we're seeing that today, just like it occurred after the Black Death plague. In the present day, post-pandemic workers are drawn to environments that prioritize their physical and mental health while providing a sustainable work-life balance.
Meeting employee needs is necessary for attracting and retaining talent. After COVID-19, this means offering remote work, better benefits, flexible work hours, an adaptable work culture, and built-in plans for raising wages. A workplace that lacked these was likely to be hit harder by The Great Resignation.
How Staffing Shortage is Impacting Your Company
Many businesses were unprepared for such a long list of workplace must-haves to retain their current teams or draw in new job seekers. While companies were adapting to remote work and e-commerce structures, their employees were considering their career options. When tons of Americans quit their jobs and kicked off The Great Resignation in 2021, they didn't all go into new work right away–but they're typically staying in the jobs they have now.
If you're the one attracting this talent, that's good news! But for the people trying to hire the right fit for their business, it's more competitive than ever. And as your HR department goes through a lengthy, thorough hiring process, your current team is short-staffed. How does that impact your company?
Productivity decreases
Their productivity goes down as your team tries to cover the extra tasks you don't have staff for, often by working long hours.
Employee dissatisfaction
Indefinite overtime to keep things moving is going to lead to burnout. But they can't slow down, so they're going to feel overworked.
Worsening labor shortage
You run the risk of losing more of your workforce this way since there are plenty of job openings on the market.

On the other hand, the temptation to grow your team quickly is understandable. But you can't hire just anyone for the roles you need to be filled. Underqualified personnel could set your workflow back even more, and you could get resignation letters on your desk anyway.
So, where's the silver lining in all this? There is a prompt, effective solution to this labor shortage, and it's got a proven track record for success.
Addressing Your Labor Force Needs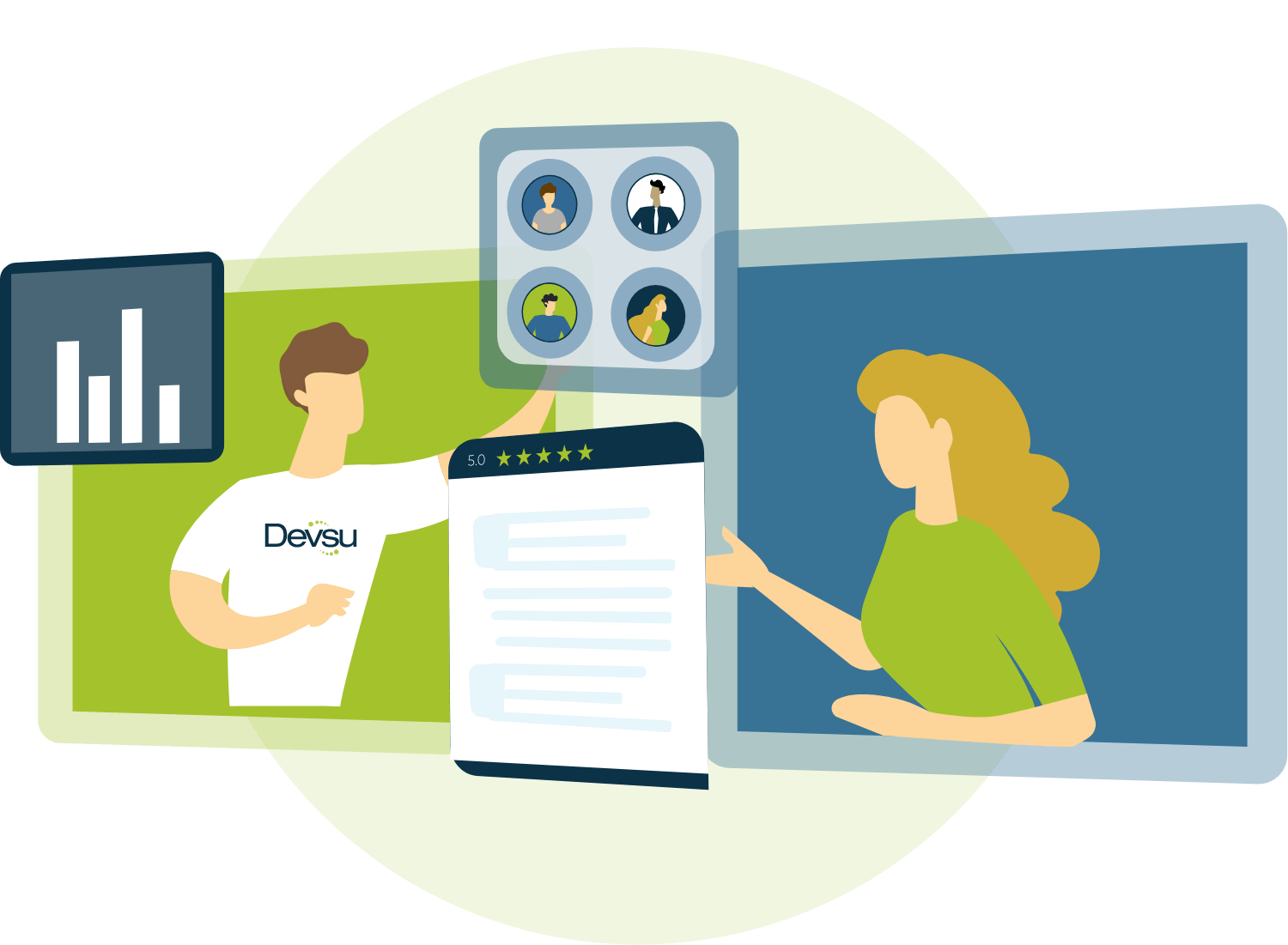 Recruiting typically calls for a time-consuming, detailed process to ensure you get the right fit for the job. But what if there was a way to fill positions with qualified candidates in just a couple of weeks?
Staff augmentation is designed to do just that. This staffing solution puts pre-vetted, experienced employees to work for companies that need talent now. The outsourcing company you choose will have a large network of world-class talent to meet your workforce requirements, whether that's project-specific or to close a knowledge gap. Typically, this takes about two weeks, and you'll be able to review their staff to make sure they're a fit. The service provider will take care of all the administrative work that goes with a new hire, freeing you to roll up your sleeves and get going on your project. You'll even be able to scale your team up or down to match project workflow.
The first step to ensuring you get expert personnel that your team can count on is selecting a trustworthy and proven staff augmentation service provider. Here are some tips to get you started:
Demonstrable results: Look for case studies to see real-life examples of how the agency you're considering will deliver on the services they offer.
More than a vendor: With staff augmentation, you want a company that will act as a partner that's with you every step of the way and communicates regularly.
Client reviews: Check for testimonials from previous customers, and compare their Net Promoter Score (NPS) to the industry to see how they stack up.
Workplace values: As a cherry on top, see if the staff augmentation company prioritizes the same qualities that your business does.
Reliable communication: Look for outsourcing companies that have a set routine for communicating with your management team and provide employees in your time zone.
Applications of Augmented Staff
Whether you want to implement cloud infrastructure with DevOps services, utilize artificial intelligence to improve data security, or roll out another technological advancement, you can ignite your development with staff augmentation.
To set yourself apart in job searches, updated and innovative technologies are crucial for attracting unemployed workers. Make a strong first impression on a prospective employee with a modern website that demonstrates how invested you are in your workplace—and by extension, your workers.
Going above and beyond simply listing out benefits on your About Us or Careers page is an excellent way to distinguish your business in such a challenging labor market. Frontend and backend developers can work alongside UI/UX designers to improve your website so it will impress job seekers and customers too!
Improving Marketing Campaigns
Data science services turn metrics into actionable insights that empower your company to grow, and you can expand or build a team specifically for this purpose with staff augmentation.
Hire as many people as you need with the precise skills required to understand your operations and products, as well as how customers interact with them. When the job is finished, keep a few augmented staff members on the team to stay on top of your current data analytics. It's that simple!
Right-Fit Staff to Do the Job
Put together a talented team with external and internal staff to design your product or test existing software, or choose workers for custom software development for bespoke services that save time and money. The options are endless, so you can find exactly what you need at a convenient monthly price.
Promoting Growth After The Great Resignation
The current job market has a unique set of obstacles and opportunities, and your business can handle both with staff augmentation. An established workforce solution, IT staff augmentation gives businesses access to talented and qualified personnel that integrate into their existing team and procedures.
Being able to build and modify your integrated team to fit the situation at hand will expand your capabilities and services, driving the growth you want to see in 2022. Learn more about Devsu services and get a quote today to see where our partnership can take your business.